See on Scoop.it – Story and Narrative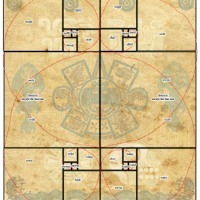 Are there content marketing techniques out there so engaging that they can transform the physical world around us, bringing life to our thoughts and experiences shared with others?
Alternate reality marketing aims to do just that through the creation of real world "adventures" (or games) that take place in an interactive, fictional universe. In this universe, participants are asked to play the role of a character – completing tasks, interacting with others, and contributing to an evolving storyline. Your role might be to find a hidden website, call a fake phone number, or visit a real location looking for clues. Imagine being a character in the next hit movie, only you're in the real world and you're progressing the story with every action you take.
Alternate reality marketing aims to blur the line between fact and fiction and can invoke incredible responses. It's an intricate viral marketing campaign designed not only for promotion, but for intense audience engagement. Read on to learn more about this cutting-edge form of marketing and how you can use it to build buzz…
See on www.blueglass.com