Archive | November, 2011
25
Nov
24
Nov
Via Scoop.it – Tracking Transmedia


Neverland, a Syfy special event. (http://t.co/CwyxmfES The Transmedia Neverland of Syfy Channel. You can even get your own name!
Via www.syfy.com
24
Nov
The Muppets are back! On Nov. 23, Walt Disney Pictures is bringing its next live-action Muppet film, aptly-named The Muppets, to movie theatres across the country.

The film release is the culmination of a multi-pronged marketing campaign that has embraced the social and digital spheres, and in the process, helped reinvigorate the Muppet brand.

It's rare to see such solid execution on so many digital and social channels and for that reason, we wanted to take a deeper look at the various aspects of Disney's and The Muppets Studios' efforts.

---

Going Viral to Revive Interest in a Brand

---

Over the last two years, The Muppet Studios has embarked on a proactive social and viral campaign. It all started with an epic cover of Queen's "Bohemian Rhapsody", and was followed by more songs, iPhone apps and responses to episodes of Internet backlash with just the right amount of aplomb and visual humor.

In retrospect, the timing of these viral video endeavors was perfect. It coincided with the original announcement that a new Muppet film would be coming to theaters.
full post on mashable.com
24
Nov
TORONTO—One of the goals of Remembrance Day is to ensure we honour those who lost their lives in battle in order to secure a better future.

And part of that challenge is to ensure future generations understand what our soldiers sacrificed. That was a mission of Secret Location, based in Toronto, which calls itself an integrated media company.

Secret Location created a website extension of the History Television's D-Day to Victory documentary series, which aired leading up to Nov. 11. The site covers the Allied push towards victory in Europe during the Second World War, breaking the campaign down into six components which echo the six television episodes focusing on D-Day on June 6, 1944, to the seige of Berlin.
read the full post on design edge.com
24
Nov
Via Scoop.it – Tracking Transmedia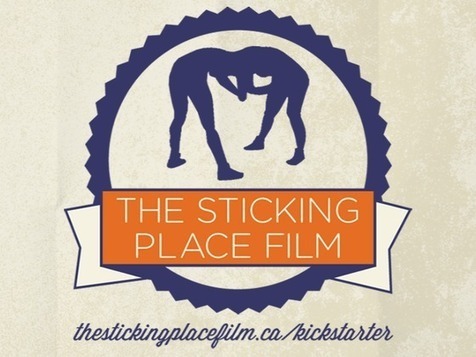 An imaginative interactive documentary about Leah Callahan, a freestyle wrestler and Olympic hopeful. (@pullfocusfilms Thanks so much! We just launched a #kickstarter! We sure could use help spreading the word!
Via www.kickstarter.com
24
Nov
Via Scoop.it – Tracking Transmedia



You're watching The Fabric of the Cosmos as it concludes with Universe or Multiverse? Physicist Brian Greene introduces the theory that the universe may be part of a multiverse in which there are other parallel universes.
Via getglue.com
24
Nov
Via Scoop.it – Tracking Transmedia


RT @CraigR3521: This sounds awesome: A retelling of Seven Samurai w/ Seals: http://t.co/CKBMZyIS…
Via m.deadline.com
24
Nov
Excerpt from the full notes "….This conversation gave rise to the concept of an east coast/west coast divide in transmedia, where the "east coasters" were people like Brian who came from an indie film perspective, while the "west coasters" were the Hollywood types talking about larger franchises.

It was this dialogue that led Brian to be invited by Henry Jenkins to speak to his class as the torchbearer for east-coast transmedia thinking in the (again, Brian's words, said tongue-in-cheek) "dark depths of Hollywood". And he realized that what we're really talking about are different business models for these systems.

He says we've been pigeonholed by the fact that all our funding models are based on the patronage model — which is where all art forms start. A patron gives us money for something other than the joy of the art: a marketing campaign, an educational purpose, etc. The project is funded because it has tactical usefulness.

And this is contrasted to what we as artists and storytellers all know: that our fans will pay for it. In every other artistic medium, there is some moment where fans start to give us money for what we produce.

Brian then brought up the "impostor syndrome", which he said was "common among bright people." It's the general belief that at some point someone's going to figure out that you really don't know anything.
read the full post on silverstringmedia.com